Bulk SMS Gateway in India
91 Bulksms provides highly reliable A2P bulk SMS route to deliver your SMS traffic nationally. Our SMS quality-testing capabilities allow us to give you top-quality service.
Bulk SMS Gateway features in India
Bulk SMS Gateway is platform which enables a computer to send or receive messages to or from a telecommunication network, eventually routed to the mobile phones. It translates the messages which are in user-friendly application's language to the mobile carrier compatible languages for the delivery over transmission networks to be able to reach the recipients. This abundance brings in a plethora of Bulk SMS gateway service available in the sector, giving a wide area of options to the user account. A diligent analysis of the services provided by the bulk SMS gateway provider, makes it easy for the business to choose the right Bulk SMS gateway to the behest of their business in India. The messages content written in the user friendly language in the application is translated to the mobile carrier compatible language which would be delivered over transmission networks to reach the recipients at the Bulk SMS Gateway Services using different API.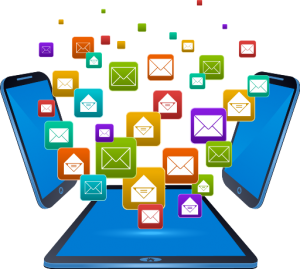 Would you like to learn more about our SMS Gateway prices?
Use cases for your business with our Bulk SMS Gateway India