Bulk SMS for Travel, Tour and Airlines
- Package / Deal, Right To Travel Invitations, To Know Location, Date and Booth Number
- When traveling to a booth, travel itineraries for flight, flight times
- For alerts about delays, changes or cancellations, for ticket number reporting
- Flight crew and staff to update information on time
It is clear that Bulk SMS marketing is one of the best advertising tool in every kind of industry, through text marketing you can get instant and good results at very affordable prices. So if you are looking for the best bulk SMS service, select 91 Bulksms as your SMS Marketing Company. 91 Bulksms provides the complete solution for wholesale SMS marketing. Bulk SMS is now an important marketing and instructional tool for airlines, travel agencies to book tickets, improve customer service and improve book tour packages. Bulk SMS is one of the fastest and cheapest modes of communication. There is a great potential of SMS service to promote the travel and tourism business. Fast booking or sending a reservation reminder, confirmation, notification, warning message makes it feel good to the customer. Communicating with a large number of people simultaneously and immediately has made it easy for employees to use customer service. SMS is the fastest way to inform a large number of people about immediate flights and train delays. Wholesale SMS marketing is one of the most effective ways to alert consumers about ongoing offers and discounts. Relationships between customer and service provider are further strengthened by wishing safer travel, happy travel via SMS. Text messaging is the best channel for getting customer feedback through surveys. Compared to other marketing tools, wholesale SMS marketing can make it easier for small business to do bulk SMS marketing.
Bulk SMS for Travel, Tour and Airlines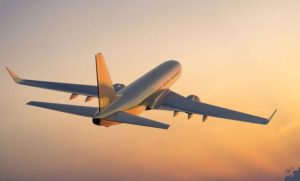 Use bulk SMS marketing to stay connected with your customer. They are on the go for ticket purchase, tour updates or on-the-spot services. Bulk SMS can change the way you connect with your customer. Bad weather is the reason for the delayed flight? Canceled due to strike? Whether you are a travel portal, airline or tour operator, keep your customers in the loop through timely instructions using our SMS API. 91 Bulksms' intelligent SMS gateway and robust infrastructure ensure best-in-class delivery for all your texts with low latency. Send compelling brokers and compelling promotional deals, to attract new customers and attract attractive brochures to attract current people. 91 Bulksms Make every holiday experience special by sending location-based updates, weather reports and travel tips using SMS attachments through. Help the customer plan their trip. Make each customer feel special by sending personalized Web Pages and offers based on their preferences. In just a few clicks, our mobile page creator will spin the magic for you and surprise your customer.
Airline companies make bulk SMS for special offers on flight tickets. India has witnessed rapid growth in the aviation sector over the past few years. With the introduction of low-cost airlines, many middle-class families have agreed to fly. In the past it was a dream comes true for many people to fly, but now that flight is cheaper and affordable, everyone wants to fly higher to reach their desired destinations. Known as the key driver for economic and social development, the Indian airline industry has traveled the difficult road to reach its success road map. The Indian airlines sector is undergoing a full development phase with many foreign players, local businesses and JVs planning huge investments to improve service level efficiency. It has opened new ways for international markets with its ease and connectivity features. Considered a crucial aspect to boost tourism around the world, the aviation sector has a long way to go in the near future.
Through the SMS Gateway Center, airline companies can meet the needs of their passengers and provide them with the best customer-friendly experience on the go. Our bulk SMS messaging services not only follow the communication of passengers, but can also be used as a communication tool between most of its employees and the organization. SMS alerts and updates can be generated and sent to alert employees about the need for urgent care about any system failure or downtime.
Services offered at the SMS Gateway Center include flight arrival and departure schedules, any last-minute flight changes, easy check-in services for frequent travelers, alerts for changing or connecting flights and many more. Indeed, airline industries are adopting SMS mobile technology to enhance customer satisfaction and improve the travel experience of passengers.